We live in a world that has become deeply interconnected thanks to the ever-evolving landscape of communication technologies. Yet, one demographic often struggles to keep pace with these technological leaps: our senior citizens. The importance of staying connected for seniors cannot be understated.
A significant body of research points to the negative impact of social isolation on the elderly, highlighting the need for communication tools tailored to their needs. Simultaneously, the element of comfort is equally crucial, as technology must be intuitive and user-friendly for seniors to leverage it effectively.
Consequently, mobile devices, and specifically flip phones, emerge as a fitting solution, combining ease of use, reliability, and affordability.
Benefits of Flip Phones for Seniors: Easy Usability, Durability, and Long Battery Life
Flip phones have long been appreciated for their user-friendly interface, and are ideal for those who prefer the tactile response of physical keys over touchscreens. This design simplicity significantly reduces the learning curve for seniors. In terms of durability, flip devices are tough competitors.
Their compact form and design protect the screen and keypad from potential damage. And, unlike modern smartphones which often struggle to last a full day, these devices can boast battery life lasting several days, even with regular use.
These attributes make these devices a prime choice for seniors looking for a reliable and easy-to-use mobile device.
Overview of AT&T: Reputation, Network Coverage, and Reliability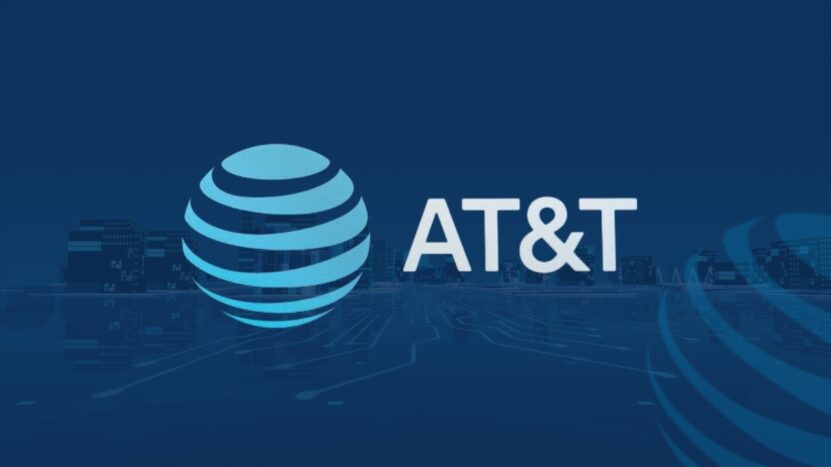 With a rich history stretching back over a century, AT&T is one of America's largest telecommunications companies, known for its expansive network coverage and reliable service. The company provides mobile services to millions across the country, with a special emphasis on reaching underserved rural areas.
AT&T's commitment to delivering quality customer service is mirrored in its range of products, including mobile phones designed for seniors. Their offerings include devices with large buttons, clear displays, and a range of other features specifically targeted at older users.
Key Factors to Consider when Choosing a Flip Phone for Seniors: Large Buttons, Clear Display, and Hearing Aid Compatibility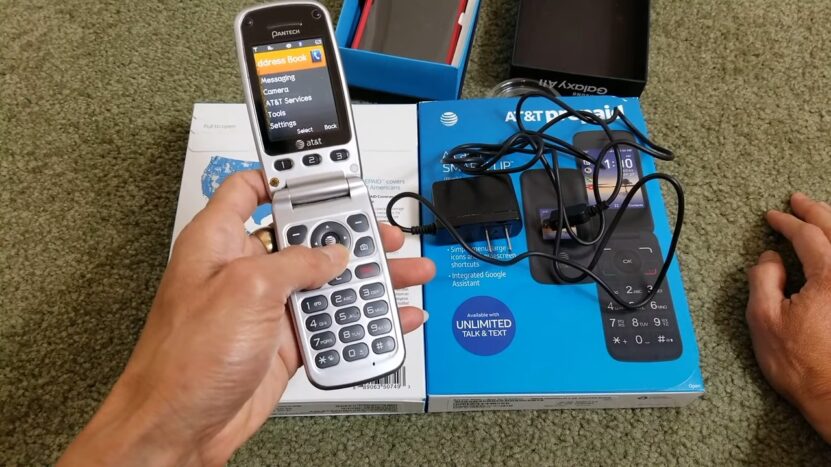 Choosing a mobile device for seniors goes beyond basic gadget features. The device's design must be tailored to the specific needs of older users. Large buttons make it easy for those with reduced motor skills or vision impairment to dial numbers and navigate menus.
A clear, bright display can help those with weaker eyesight, while adjustable text size is a valuable option. Additionally, hearing aid compatibility is a key feature for seniors with hearing difficulties. Some devices even offer enhanced audio settings to ensure the clarity of calls.
Model 1 – Doro PhoneEasy 626
The
Doro PhoneEasy 626
, with its clamshell design and large, easy-to-read buttons, has been a hit with senior users. It features a high-contrast display for easy reading, and an emergency call button for instant help.
The menu is easy to navigate, and the device includes a camera for capturing and sharing precious moments. Furthermore, the PhoneEasy 626 supports hearing aids, ensuring clear communication for users with hearing difficulties.
Pros and Cons
• Pros: This model stands out for its simplicity and ease of use, while still packing features such as a camera and FM radio. The loud and clear sound, combined with hearing aid compatibility, makes it a perfect companion for seniors. The presence of an emergency call button adds an extra layer of safety.
• Cons: Although its simplicity is a boon, some users may find the limited features restrictive. The absence of internet connectivity could be a disadvantage for more tech-savvy seniors.
Model 2 – Alcatel SMARTFLIP
The Alcatel SMARTFLIP is a modern apparatus that offers enhanced features while retaining simplicity. It has an SOS button and supports voice dictation for hands-free operation. The device is hearing aid compatible and has a large display and buttons for easy use.
Pros and Cons
• Pros: The Alcatel SMARTFLIP's strength lies in its balance between modern features and simplicity. The device offers internet connectivity and supports apps like Google Maps and WhatsApp. Its hands-free features are a welcome addition.
• Cons: Despite its features, it might be slightly complicated for users who are not accustomed to modern smartphone functionality.
Model 3 – Jitterbug Flip2
The
Jitterbug Flip2
is designed with seniors in mind. It boasts large buttons, a powerful speaker, and a magnified display. It also includes a built-in flashlight and a long-lasting battery.
Pros and Cons
• Pros: The Jitterbug Flip2 scores high on usability, with its large buttons and bright screen. The powerful speaker ensures clear audio, and the flashlight is a handy feature.
• Cons: The Jitterbug Flip2 lacks an SOS button, a feature that other devices in this range offer.
Model 4: AT&T Cingular Flip IV
The AT&T Cingular Flip IV is a budget-friendly gadget that combines simplicity and functionality. Priced at just $62.99, it offers an affordable option for individuals who prioritize basic communication and a touch of nostalgia. It's design features textured plastic on the front and back, providing a comfortable grip.
Opening the device reveals a main display with selection buttons for easy navigation. The interface includes a d-pad and convenient shortcuts for the camera and messages, reminiscent of earlier phones of this kind.
Pros and Cons
• Pros: Affordable price point and an easy-to-use interface with large buttons that are ideal for  Whatsapp and Google Maps use which the phone supports. What you'll love about it is its nostalgic design and extended battery life.
• Cons: It offers quite limited camera capabilities which combined with a basic web browsing experience are not a sign of modern times. It also comes with potential formatting and downloading limitations.
Additional Considerations: Pricing, Customer Reviews, and Available Accessories
Price, customer reviews, and available accessories should also factor into the decision-making process. Check for discounts offered by AT&T and read customer reviews for real-world insights into its performance. Furthermore, consider any additional accessories such as charging docks or protective cases that could enhance the overall user experience.
Conclusion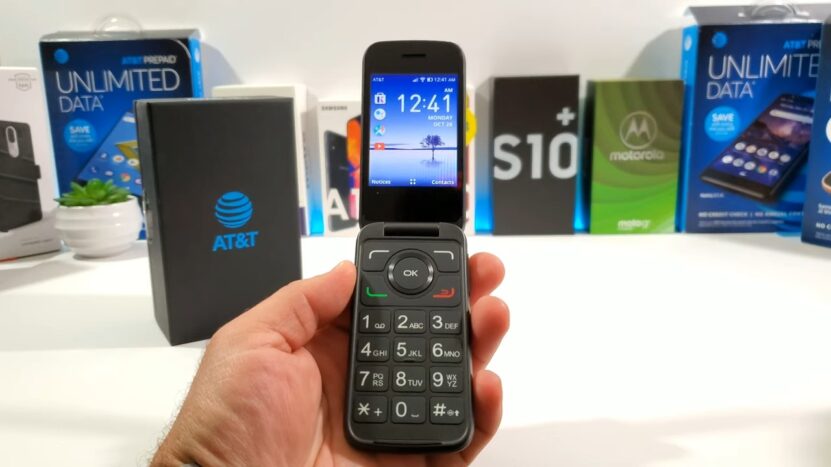 Every senior citizen has unique needs and preferences when it comes to mobile devices. It's crucial to choose a device that not only ensures constant connectivity but also provides a comfortable user experience. By considering factors such as button size, display clarity, hearing aid compatibility, and additional features like emergency call buttons, seniors can find the perfect device that balances functionality with simplicity.
Remember, the ultimate goal is to stay connected and comfortable. With AT&T's selection of senior-friendly devices, achieving this balance is not just possible, it's a phone call away.
FAQ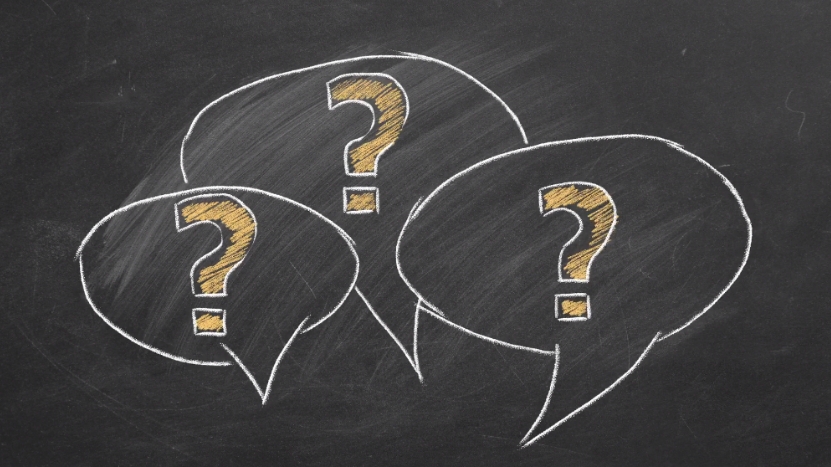 Why Are Flip Phones Preferred for Senior Citizens?
These phones are preferred for senior citizens due to their user-friendly design, large buttons, and intuitive interface. They offer ease of use, making it simpler for seniors to navigate the phone's features. Additionally, these devices tend to have a durable build and longer battery life, ensuring reliable communication for seniors.
What Are the Key Features to Consider when Choosing a Flip Phone for A Senior Citizen?
When choosing a gadget of this type for a senior citizen, several key features should be considered. Look for models with large, backlit buttons for easy visibility and tactile feedback. A clear, bright display is important for seniors with vision impairments. Hearing aid compatibility is another crucial feature, ensuring clear sound during conversations.
Which AT&T Flip Phone Is Recommended for Senior Citizens?
One highly recommended AT&T device of this kind for senior citizens is the AT&T Cingular Flip IV. It features a 2.8-inch internal display with large, easy-to-read text and a 1.44-inch external display for quick notifications. The gadget has a user-friendly interface, a spacious keypad with well-separated buttons, and a dedicated emergency SOS button for added security.
What Are the Key Advantages of The AT&T Cingular Flip IV?
The AT&T Cingular Flip IV offers several advantages for senior citizens. It provides enhanced audio quality, making conversations clearer and easier to understand. It has a built-in flashlight, which can come in handy during emergencies or in low-light situations.
Additionally, the long-lasting battery ensures that seniors can stay connected for extended periods without worrying about frequent recharging.
Are There Other AT&T Phones Suitable for Seniors?
Yes, besides the AT&T Cingular Flip IV, another AT&T product suitable for seniors is the AT&T Radiant Core. It boasts a 5-inch touchscreen display, making it easier to read messages and navigate through it's features. The Radiant Core also offers hearing aid compatibility, large on-screen buttons, and a long battery life, catering to the needs of senior users.
Can I Purchase Additional Accessories for My AT&T Flip Phone?
Yes, you can purchase additional accessories for your AT&T flip device. Common accessories include protective cases, screen protectors, and charging cables. Some flip models may also offer compatible Bluetooth headsets or neck loops for hands-free communication.
How Can I Ensure Network Coverage with AT&T Devices?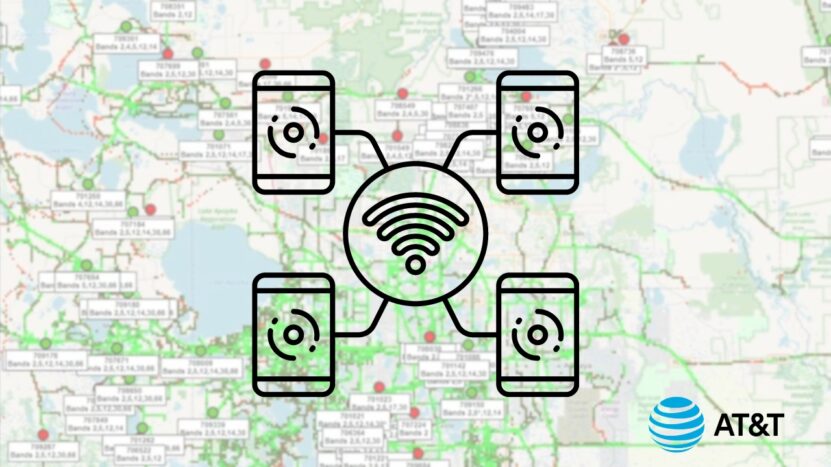 AT&T has widespread network coverage across the United States, ensuring reliable connectivity for AT&T flip phones. However, it is always recommended to check the network coverage in your specific area to ensure optimal service.
Can I Transfer My Existing Number to An AT&T Phone?
Yes, you can typically transfer your existing phone number to an AT&T flip phone. This process, known as number porting, allows you to retain your current number when switching to AT&T. It is advisable to contact AT&T customer support or visit an AT&T store for assistance with the number porting process.
Are AT&T Flip Phones Compatible with Hearing Aids?
Yes, many AT&T flip phones, including the recommended models for seniors, are compatible with hearing aids. They are designed to minimize interference and provide clear audio for individuals using hearing aids.
What Is the Pricing Range for AT&T Flip Phones for Seniors?
Pricing for AT&T phones of this type for seniors can vary depending on the specific model and any ongoing promotions. Generally, AT&T offers a range of affordable options, including both budget-friendly and more feature-rich devices of this type. It is recommended to check the AT&T website for more information.