Get ready to unleash a new world of seamless communication and connectivity! This comprehensive guide explores the Straight Talk Sim Card and Kit, demystifying the installation process, the benefits of this service, and its cost-effectiveness. This guide is a treasure trove of valuable insights designed for both tech aficionados and those less technologically inclined.
A Brief Overview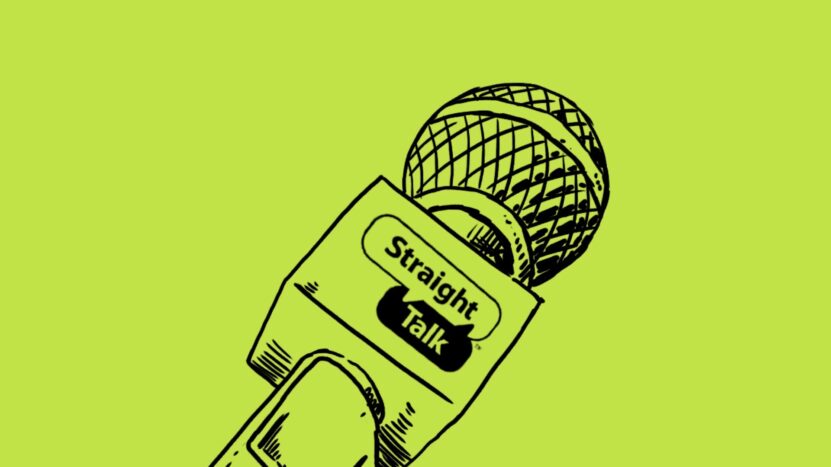 Straight Talk is a pay-as-you-go, no-contract wireless service provided by TracFone Wireless Inc. TracFone is renowned as the largest no-contract cellular service provider in the US, providing service to over 25 million subscribers. Straight Talk leverages the power of four major networks, namely Verizon, AT&T, T-Mobile, and Sprint, to provide robust and reliable nationwide coverage.
SIM Card and Kit
The Straight Talk SIM card and kit represent the heart of this no-contract service. To switch to Straight Talk, you don't need to invest in a new phone (unless you want to). You simply need the SIM card and kit.
The kit includes:
A Network Access Code that gives your phone access to the carrier's network.
A SIM card compatible with the four major networks ensuring wide network coverage.
An activation card containing instructions on how to activate the SIM.
The SIM cards are available in three sizes: Standard, Micro, and Nano. This range ensures compatibility with all phone models, old and new.
The Installation Process
Once you've purchased your Straight Talk SIM card and kit, installing it into your phone is a simple process:
Power off your phone: Start by turning off your phone to ensure a smooth installation process.
Locate the SIM card slot: Depending on your phone model, the SIM card slot could be on the side, under the battery, or in a dedicated drawer.
Insert the SIM card: Use the relevant tool to open the SIM card slot, then insert the Straight Talk SIM card. Ensure you're inserting it the right way as indicated by the markings around the slot.
Power on your phone and activate the SIM: Turn your phone back on and follow the instructions on the activation card. You will need to enter the Network Access Code.
If you encounter any issues during the installation process, Straight Talk's customer service is ready and willing to help. They're available 24/7, ensuring that you're never alone during your transition to Straight Talk.
Benefits
Choosing Straight Talk comes with a host of benefits that make it an appealing choice for many:
Nationwide Coverage: Straight Talk taps into the power of four major networks, ensuring widespread, reliable coverage.
No Contract: Say goodbye to binding, long-term contracts. With Straight Talk, you're in control of your cellular service.
Affordability: Straight Talk offers several affordable plans that can be tailored to your needs. This pay-as-you-go service ensures you only pay for what you use.
Compatibility: The Straight Talk SIM card and kit are compatible with virtually all unlocked GSM and CDMA phones, including both Android and iOS devices.
Understanding the Cost Factor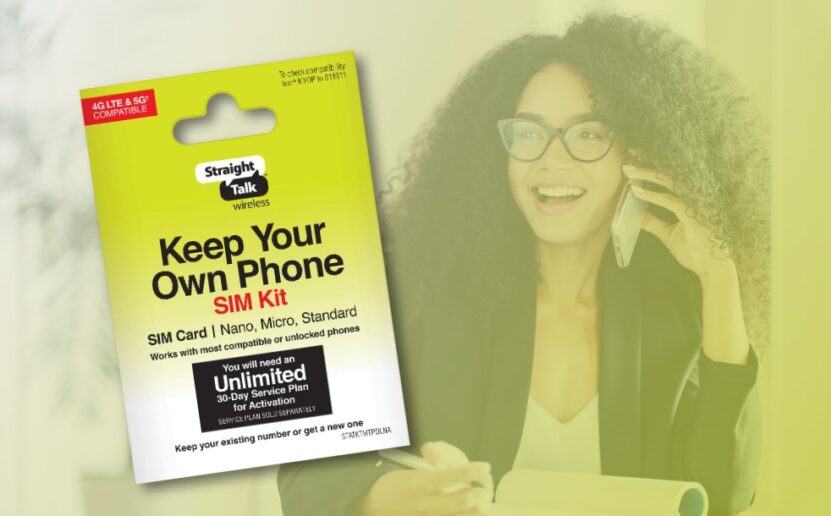 Straight Talk offers an array of affordable plans. The cost of these plans can vary based on the amount of data you need, but rest assured there's a plan for everyone. You can opt for a plan with limited high-speed data and unlimited slower data, or you can go for an unlimited high-speed data plan if your usage is high.
For the SIM card and kit, prices can vary based on where you purchase from. However, you'll generally find the cost to be quite affordable, making it easy to switch to Straight Talk.
Diving Deeper Into the Straight Talk Universe
Now that we've covered the basics of Straight Talk's SIM card and kit let's dive a little deeper into the specifics and explore some unique features that make Straight Talk stand out. This section will address some of the lesser-known aspects of Straight Talk, providing a well-rounded view of this service.
BYOP (Bring Your Own Phone) Program
One of the most compelling aspects of Straight Talk is their Bring Your Own Phone (BYOP) program. This initiative allows you to use your current phone with Straight Talk's services. The program accommodates a wide variety of smartphones, including those from leading manufacturers like Apple, Samsung, and LG. This feature eliminates the need to purchase a new device when switching carriers, allowing you to save money and reduce e-waste.
To utilize the BYOP program, you simply need to verify if your phone is compatible with Straight Talk, purchase a Straight Talk SIM, and then follow the activation process outlined in the previous sections of this guide.
Service Plans Explained
Straight Talk offers a variety of service plans to cater to different usage habits. Let's dig a little deeper into these:
All You Need Plan: This plan includes 1,500 minutes, unlimited texts, and 100MB of mobile data. It's ideal for light users who primarily need calling and texting services.
Unlimited Plans: There are several Unlimited plans, differing primarily in data allowances. All these plans offer unlimited talk and text, but data allotments range from 5GB to unlimited, catering to varying data needs.
Extended Plans: For those who prefer longer-term commitments, Straight Talk offers 3, 6, and 12-month extended plans that provide unlimited talk, text, and data.
International Calling Option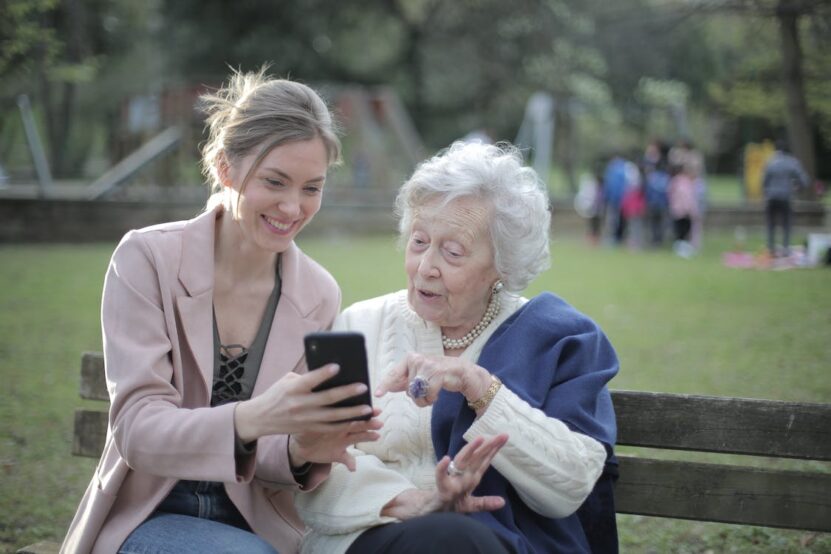 Straight Talk also offers an international calling service known as "Straight Talk International Long Distance Service." For an additional fee, this service allows you to make international calls from your home, office, or mobile phone at low rates. This service supports calls to a wide range of countries, making it a great option for those with international calling needs.
Auto-Refill and Rewards Program
The auto-refill feature ensures you never run out of service. It's a hassle-free solution that automatically refills your service plan when it's about to expire.
Additionally, Straight Talk offers a rewards program that lets you earn points for renewing your service plan, referring friends, and more. These points can be redeemed for free service plans, high-speed data add-ons, or even a new phone!
Customer Support and Troubleshooting
Straight Talk has a dedicated customer support team available 24/7 to address any concerns or issues. They also provide a range of online resources, such as their troubleshooting guide, to help customers resolve common issues on their own.
Frequently Asked Questions
1. Can I Port My Number to Straight Talk?
Yes, you can keep your existing number when switching.
2. Can I Use Straight Talk Sim in A Locked Phone?
No, you need to have an unlocked GSM or CDMA phone to use this SIM.
3. Are There Any Hidden Fees with Straight Talk?
No, Straight Talk prides itself on transparency. The price you see is the price you pay.
4. How Can I Refill My Straight Talk Service?
You can refill your service online, at a retailer, or by phone using a credit or debit card.
Final Words
Straight Talk's SIM card and kit offer an unparalleled level of freedom, flexibility, and affordability in the world of cellular services. The simplicity of the installation process, combined with the benefits of the service, make it a compelling choice for those tired of binding contracts and hidden fees.
Remember, in the digital age, staying connected is not just about having a device — it's about choosing the right service that understands and caters to your unique needs. Here's to staying informed and making the right choice!